VIPER releases remastered version of "Come On Come On"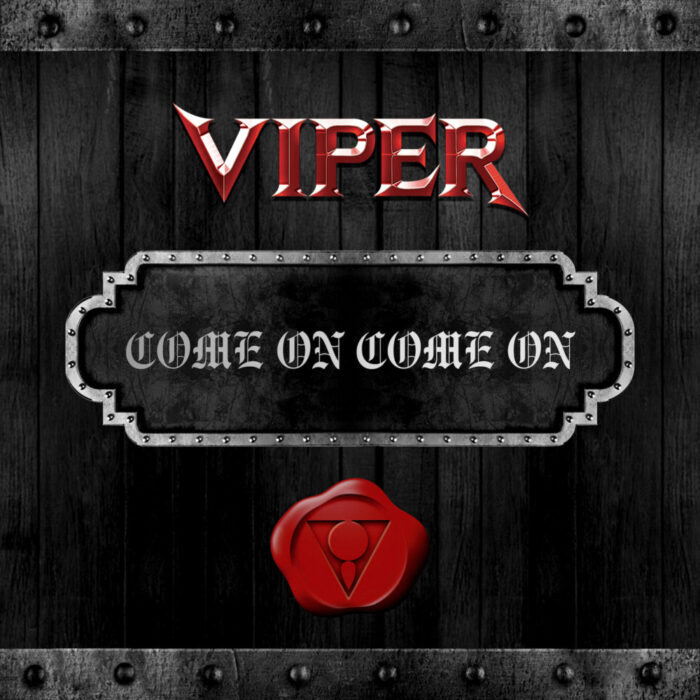 2007 album re-release comes out in December in digital and CD version.
"Come On Come On" is the first single from the new "All My Life", a VIPER classic originally released in 2007 that finally hits digital platforms in a remixed and remastered version. Composed by Pit Passarell and Felipe Machado, the lyrics were inspired by "The Outsider", a horror classic by the American writer H. P. Lovecraft.
Until the band's new album, currently being mixed, in New York, the public will have access to classics such as "Miles Away", "Love is All", with the participation of Andre Matos, and one of the most beautiful ballads of the VIPER, "Violet", among others.
"All My Life" brings the so-called V3, VIPER's third classic formation, which featured Ricardo Bocci (vocals), Pit Passarell (bass and vocals), Felipe Machado and Val Santos (guitars) and Renato Graccia (drums). The album was produced by André Cortada and Marcos Yukio, co-produced by Theo Vieira. The new version was remixed by Cortada and Yukio, with help from Val Santos. The remastering was done by Cortada. The cover of the single is by João Duarte. The release takes place via Wikimetal and FMLabs.
VIPER
VIPER was the first Brazilian heavy metal band to make a huge success in Japan. In the early 1990s, they reached the top of the charts ahead of big names in the world like Nirvana and Van Halen. With albums such as "Soldiers of Sunrise", "Theatre of Fate" and "Evolution", VIPER recorded and toured Europe, the United States and South America. During the tour in Japan, they recorded the live album "Maniacs in Japan – VIPER Live". The band's first formation featured vocalist Andre Matos, who later left the group to form Angra e Shaman. The vocalist died in 2019, being honored by VIPER with the song/clip "The Spreading Soul Forever".