VIPER releases teaser for "Under the Sun"; 1st unpublished in 15 years;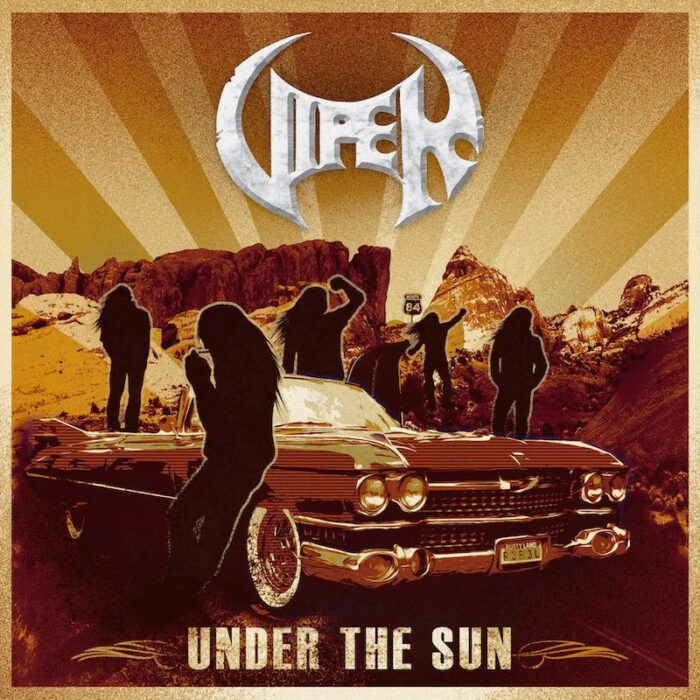 VIPER released today, April 8, on the celebrated VIPER DAY, the excerpt of "Under the Sun", a track that will be part of the band's first album in 15 years, Timeless .
The song, which was composed by Pit Passarell and Guilherme Martin, arrives on digital platforms on April 28 through the Wikimetal Music label. The sound of the work refers to the style of the Theater of Fate phase and is produced by Mauricio Cersosimo.
"Under the Sun" features the new VIPER lineup, which features Leandro Caçoilo (vocals), Felipe Machado and Kiko Shred (guitars), Pit Passarell (bass and vocals) and Guilherme Martin (drums).
The teaser, which you can hear below, was also released along with the single cover, which was created by designer Fernanda Victorello.
The album Timeless is produced by Mauricio Cersosimo, who has worked with names like Paul McCartney and Avril Lavigne, among dozens of Grammy winners and nominees. He also produced To Live Again: VIPER Live in São Paulo, a live album/DVD recorded on the tour in which Andre Matos returned to the band in 2013, in addition to the single "The Spreading Soul Forever" (2020). Timeless features pre-production by Val Santos. The disc should come out in the first half of 2022.
Click and check: https://www.instagram.com/p/CcGB_mYlaQU/< /a>